How does it work?
Goodbye attachments, hello links
2. Share link to your document or data room:
Update file even after you've already sent it.
Increase security
Protect your documents from unwanted copying & forwarding
Enhance protection, disable file downloads & forwarding, disable access at any time, and additional features...
Get actionable feedback
Find out how people use your documents
Anticipate your forthcoming meeting with foresight, courtesy of real-time insights gleaned from your documents
Lead Magnets
Harness your documents to attract your leads like a magnet
Customize branding and position a landing page before your documents to collect customer information
---
---
Testimonials
What customers are saying
Our Sales Team is incredibly excited about HelpRange. We share our initial document offers and other marketing materials with HelpRange and it provides so much value by showing in-depth insights about clients' behaviors. It gives a lot of information how to qualify a given lead and anticipate the sales potential of a given prospect.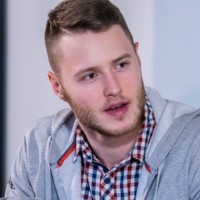 Matt
Marketing Manager, Boldare
I am already using it for one of my markets. We send out quotations to B2C customers. The decision making process can take a long time (2-3 months on average) so it is very important for us to know when the customer is close to making a decision. That is also why I need to know every time they open it up, and I am asking for the special set up again. Thanks again for making a great software.
John
Manager, Vodafone
I'm in love with this software - it's extremely high quality. Using it for a client proposal; it's great to be able to white label it w/ the iFrame.
Jena
Entrepreneur
Great tool. We love it. We'll use to share our pitch to different investors and interested people.
Gavin
Founder
---
$87/user/month
All features included
No limit for number of your customers
No limit for documents downloads/views
No limit for documents count